Overview
Hi! My name is Maria and I'm a Funnel Builder & Designer.
I love helping purpose and impact-driven entrepreneurs build beautiful funnels that represents their brand essence, shows the value that they bring to the table, and resonates with their dream clients so that they can confidently launch.
My mission is to help people like YOU feel proud, empowered, and equipped to share their mission with the world once launch date arrives.
Armed with my knowledge of conversion + experience-first design, offer creation + funnel strategy, conversion copywriting, and a cup of coffee, I can help you build a beautiful and cohesive funnel that flows with clarity, and connects with the right people. I'm here to help set you up for #launchsuccess.
---
"Maria is a brilliant designer and her creativity goes well beyond any bounds I have ever seen. She has great communication skills, always delivers all work on time and the quality is beyond my expectations. Maria's creativity and desire to meet customer expectations make her the ideal designer for your business. She has been an absolute pleasure to work with and I highly recommend her!"
- Elva Li
"I have so enjoyed and appreciated working with Maria. She is extremely gifted in graphic design, creating dozens of graphic assets for us. I found Maria to be very self-motivated, always looking for the next thing she can do to contribute. Anyone who hires Maria in the future will find they are fortunate to have her on their team."
- Caroline Depalatis
"Maria is a wonderful designer and is always on top of her game! She helped my business so much and she is so talented. I would definitely hire Maria for anything design or funnel related because she knows what she is doing. She deserves all the hype!"
- Kimiko Cacioppo
Portfolio and Preferred Method to Contact Me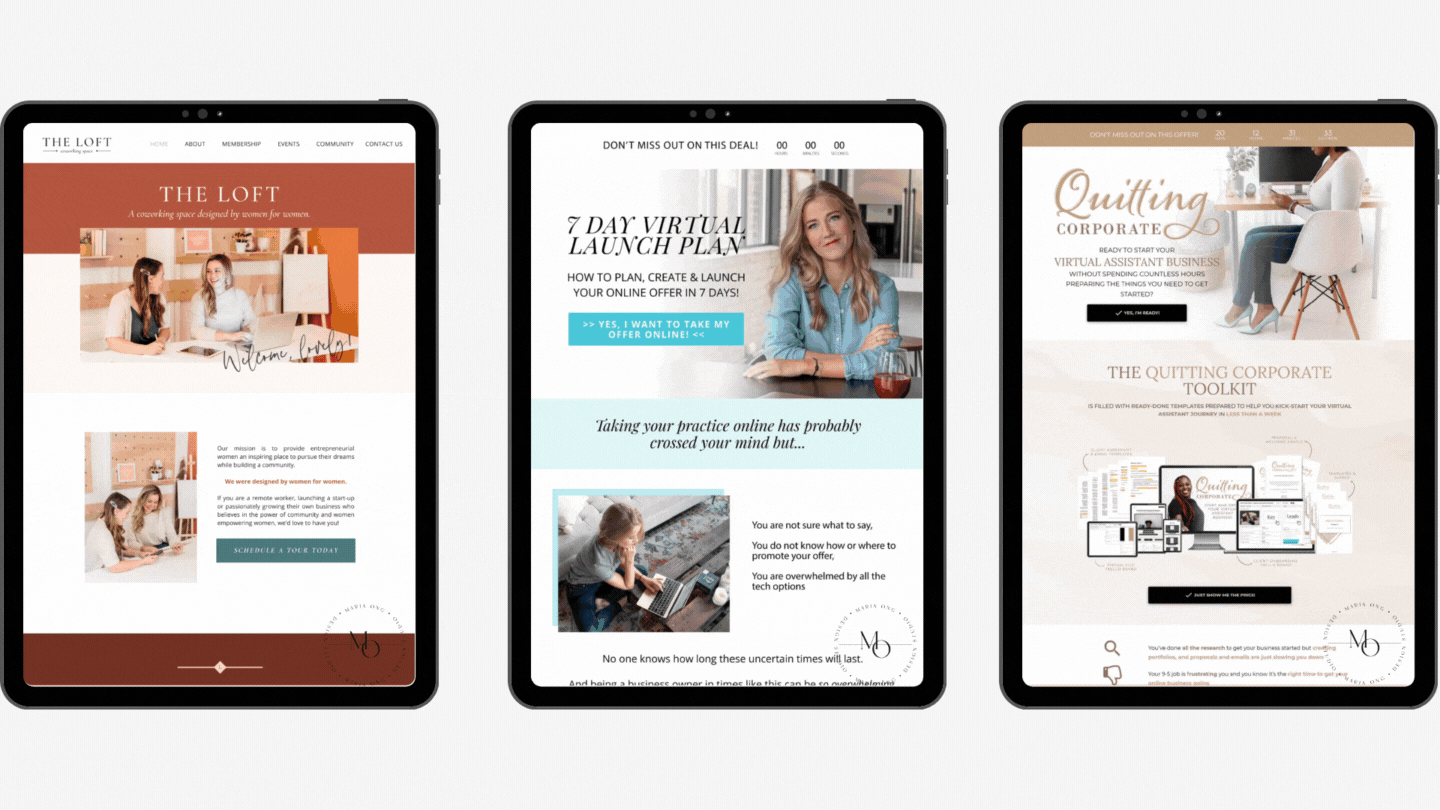 —
Interested in working together?
Or send me an email at maria@mariaong.com
---
GET IN TOUCH
—